ENGLAND SELECTIONS
Octavian Droobers Orienteering Club congratulates the juniors who have been selected to represent England at the home international event against Scotland, Wales and Ireland. Matt Elkington M18, Julie Emmerson W18, Harrison McCartney M16 and reserve Harriet Lawson W18 who will be competing at the event in September which this year will be in Crickhowell , Wales.
FRENCH 5 DAY CHAMPIONS
The 5 day event in France this year was staged in the south west of France. Three days were staged high up in the French Pyrenees around Font Romeu and two on the hills behind Narbonne, near the south coast. The two differing types of terrain did not trouble OD runners who came away with several prizes.
Prize winners were: Hilary Simpson W70, from Stratford on Avon, came 1st on Day 3 in a time of 50.54mins on the 2.8k course with 85 metres of climb and was placed 3rd on Day 1. Mike Hampton M65, from Rugby, was the champion on Day 4 on the 4.1k course with 80 metres of climb and took 54.27mins and also came 3rd on Day 2. Carolyn Marr W65, from Warwick, came 3rd on Day 5 taking 50.23mins on the 2.3k 110 metre climb course. Matt ElkingtonM18 had some very good runs and had several top ten placings competing with 50 experienced youngsters from around Europe.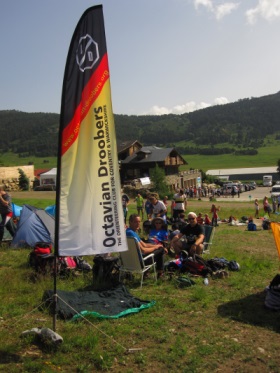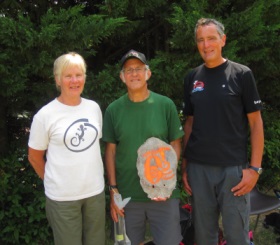 23rd July 2013