OD JUNIORS TAKE 4th PLACE IN NATIONAL JUNIOR COMPETITION
Arrow Valley Country Park, near Redditch, was the venue for the final of the national inter club competition – the Yvette Baker Trophy. The team of young and enthusiastic 26 juniors in ages ranging from 7 to 17 years competed on some challenging orienteering courses around the park and wooded areas and for many it was their first-time racing for the club at this level.
South Yorkshire were the winners with 889 points, West Cumbria 2nd 868 points, Bristol 856 and Octavian Droobers 850.The 9 scorers from the club were: Felix Lunn 93 and Sam Leadley 92 points on the Green Mens course, only 5 seconds separating them on their run, Florence Lunn 97 and Tabitha Lunn 93 on the Light Green course Womens course, Nathan Chapple 96 and Luke Cherry 93 on the Light Green Mens course, Josie Smart 97 on the Orange Womens course, David Knott 93 on the Orange Mens course and Henry Jeffries 96 points on the Yellow Mens course.
Sutton Park Gates Run and Orienteering Course Results
Felix Lunn M16 was the fastest club member on the 8 miles challenge run around Sutton Park, visiting al the Park Gates in a time of 63.55mins. On the orienteering courses, arranged by City of Birmingham Orienteering Club, around the park, club members won all three courses: Max Straube-Roth was the winner of the Short Yellow 1.9km course in 34mins. Anup Das M35 won the Orange 2.9km course in 29.41mins and Nathan Lawson M21 was first on the Long, Light Green 4.2km course in 25.12mins.
Halifax Urban Race
Chris McCartney was 2nd on the 3.3km course around Halifax in 23.56mins, Peter Carey was 3rd on the 1.7km course in 16.41mins and Sheila Carey 2nd in 17.50mins on the 1.7km course.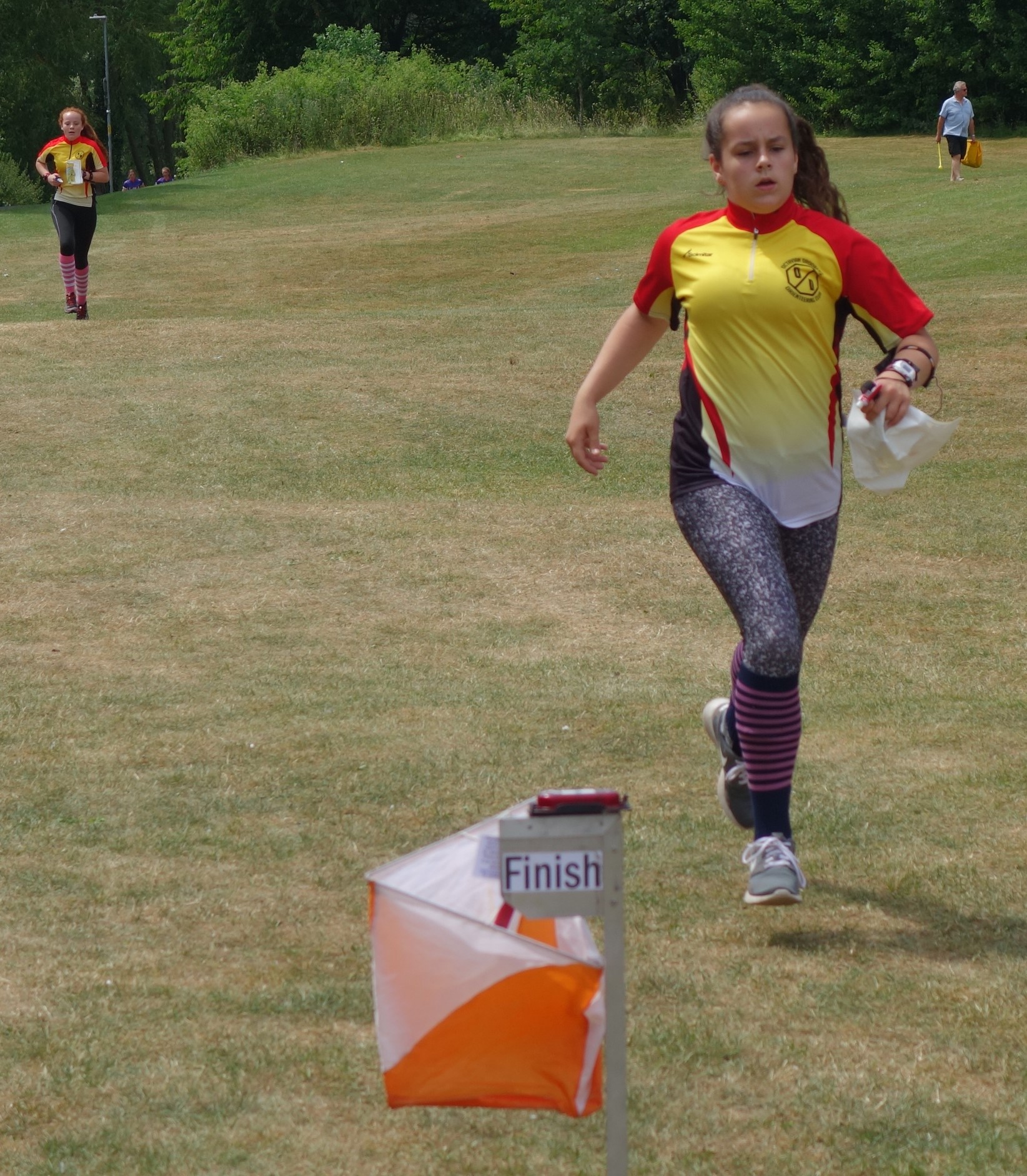 Junior runners in the YBT final.