Recent Results Roundup
OD Juniors competed in the national interclub Peter Palmer Relays held in South Yorkshire at Tankersley Woods, near Sheffield. The popular 6 leg event with team members starting in the dark with head torches to later runners welcoming in the dawn saw the enthusiastic talented athletes take a great second place. The team was made up of Felix and Ollie Lunn, Ollie Flippance, Pippa Smart, and Isla Prince, Josie Smart and Florence Lunn running the yellow course leg together and Sam Leadley ran the final leg. An additional 4 leg relay event took place at daybreak and Nathan Chapple and Tabitha Lunn were both 1st on their legs, Lewis Oxtoby was 2nd and Jacob Oxtoby had a good run but missed a control, unfortunately, as they had an impressive lead.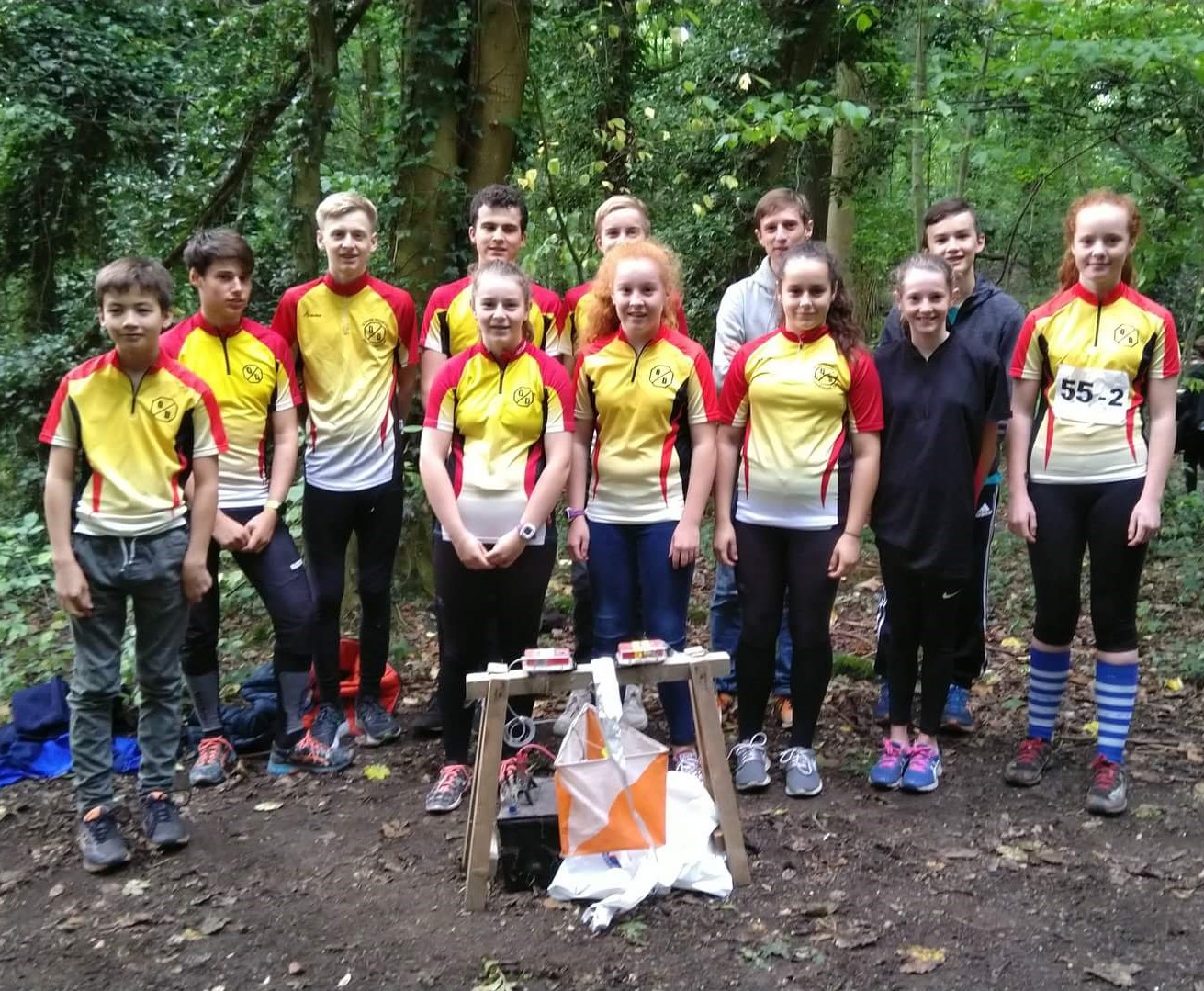 Senior Home International results saw England triumph over Scotland, Ireland and Wales with 57 points, Scotland second with 45 after the individual and relay events. Running for England OD's Will Gardner was 5th in the M21 Elite and Matthew Elkington 14th in the individual race run over 12.3km and Kirsten Strain was 14th running for Scotland. In the relays Matt Elkington's team was 1st in the Mens A Relay and Will Gardner's team 1st in the Mens B Relay race.
Several podium places were achieved by OD orienteers at both the British Sprint and Middle Championships at Bath University and in the Mendips, Somerset. Around Bath University Campus Barry Elkington M60, club chairman, was 3rd in the Mens M60 A Final, Florence Lunn was 2nd in the W14 A Final and Anne Straube was 2nd in the W40 A Final
There were two champions from Octavian Droobers Orienteering Club at the Middle Distance British Championships: Juliette Soulard W45 1st in 39.08mins on the 4.2km course for her age class and Lesley Ross W50 1st in 35.33mins on her 3.9km course. Other podium places were won by: Sheila Carey W70 2nd 27.11 on the 2.3km course, Florence Lunn W14 2nd in 31.01mins on the 3km course, Anne Straube W40 3rd in 41.16mins on the 4.6km course Alistair Landels M50 2nd in 33.52mins on the 4.8km course, Hilary Simpson W75 3rd in 41.07mins on the 2.3km course and Duncan Birtwistle M21 2nd in 33.42 on the 6.1km course.
11th Sept 2018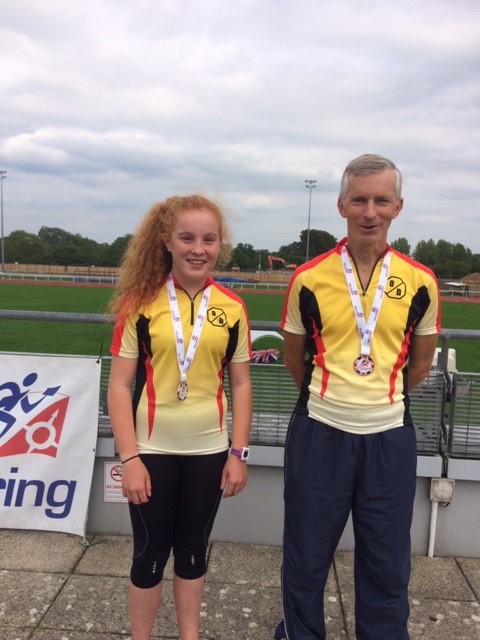 British Sprint Champs.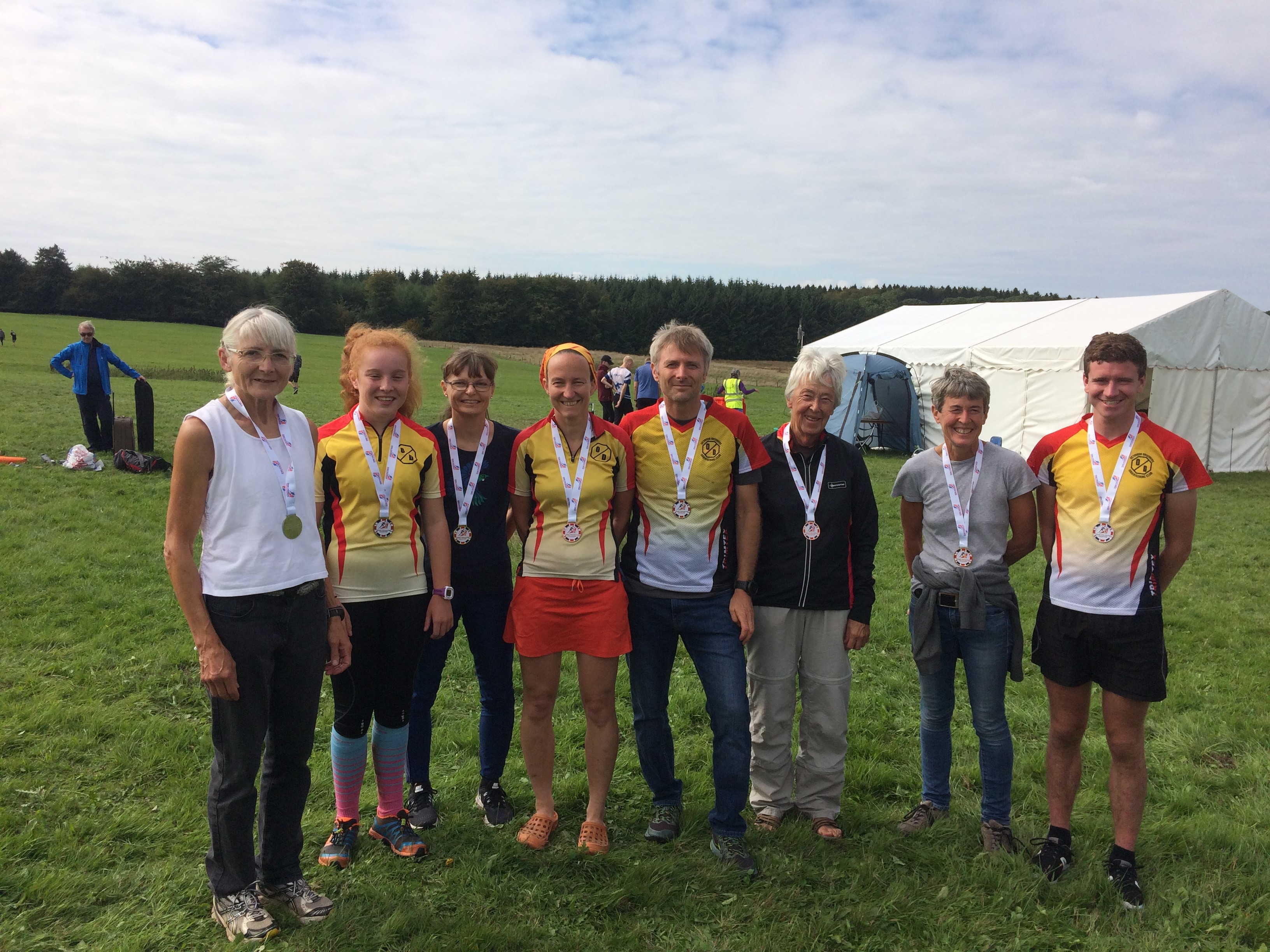 Medal winners at the British Middle Distance Championships.