FROM ROME TO…..
Club Chairman, Barry Elkington is having a good year. This weekend he was the overall winner in his class at the Rome Orienteering 3 day meeting, which attracted runners from all over Europe. This Urban city event took place over three days around parks and streets of Rome and on Day 1 he was 2nd in the sprint, on the Day 2 Urban race he was 1st in 30.41mins and 2nd again on Day 3. His overall time of 74.15mins was over 5 mins ahead of the next runner.

West Midlands annual Relay Championships for all ages was held at Hartlebury Common, Worcestershire, put on by Harlequins Orienteering Club. Octavian Droobers fielded several teams and Kirsten Strain, Juliette Soulard and Liz Phillips were the winners of the Open Women Trophy in a time of 2.04.23mins. In the super Veteran Womens over 60's class the winning team members were Sheila Carey, Sue Hallett and Karin Kirk. Oliver Lunn, Oliver Flippance and Felix Lunn won the Intermediate Men prize.
Elsewhere: at Chesterfield, Keith Willdig M65 was 3rd on 4.2km Course 4 in 34.50mins and Chris McCartney M45 was 5th on the 7.3km Course 2, in 49.01mins. Max Straube-Roth M10 won the Yellow 2.2km course in 34.06mins at Whiteford Burrows, on the Gower.
Cambridge City Race was popular on Saturday and Sheila Carey was 1st in 32.39mins on W65 3.6km Course 5.
31st October 2017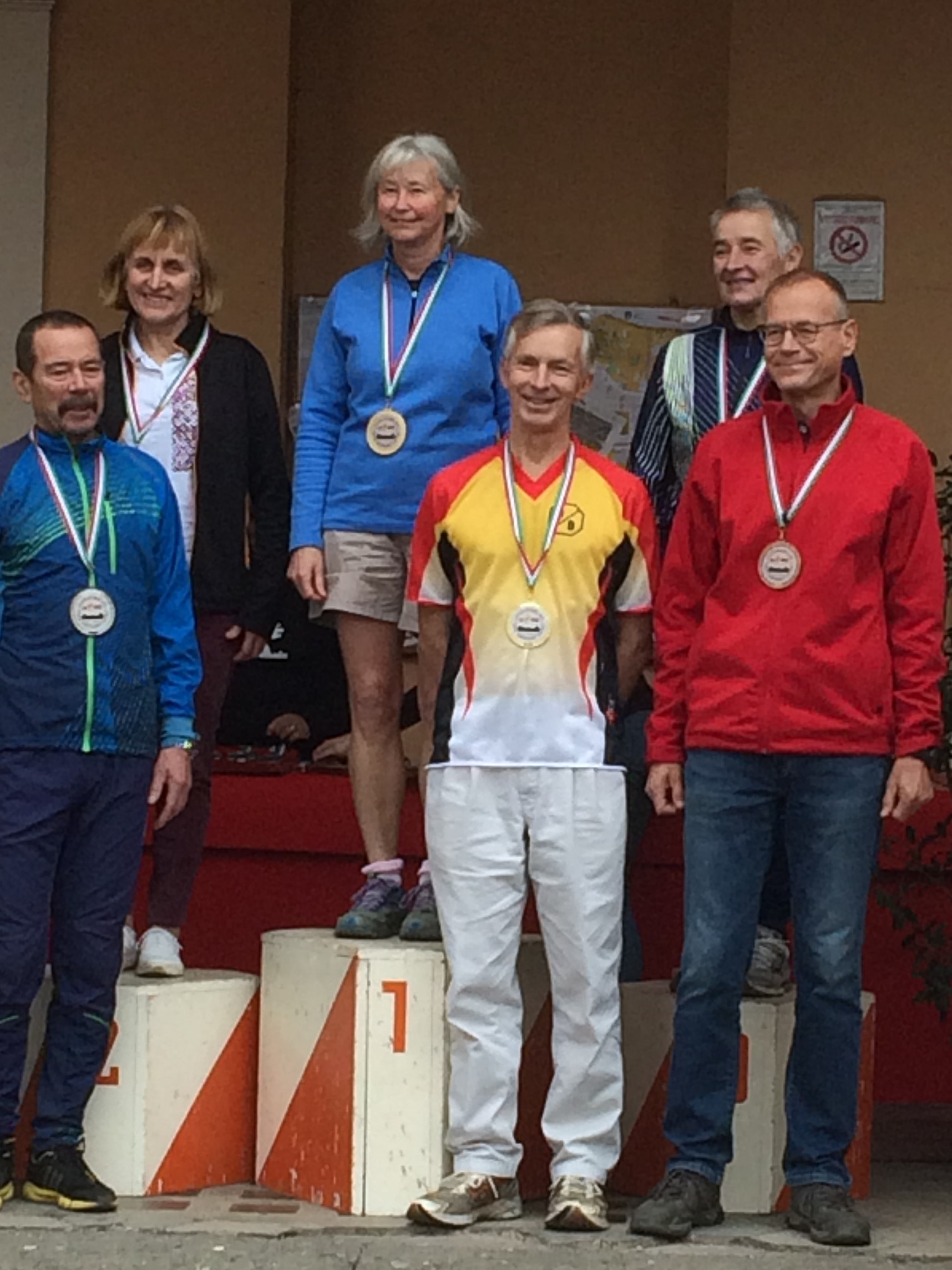 Barry on the podium in Rome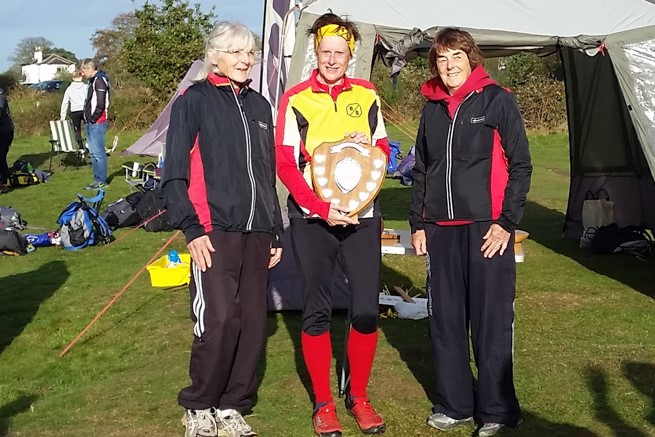 Sheila, Karin & Sue; West Midland Relay Champs 2017