ORIENTEERING – GETTING BACK INTO THE WOODS
This weekend Octavian Droobers Orienteers were able to get back into navigating and running through the woods at their first event staged under approved Covid-secure guidelines at Itchington Holt. Only Club members were allowed to take part and there were a few changes: pre-entry, social distancing at the start and use of hand sanitiser.
There were three courses Short, Medium and Long. Sue Hallett W70 was the winner of the Short course taking 40.31mins, Liz Phillips W55 was 1st on the Medium course in 37.12mins and on the Long course Will Gardner M21 won in 27.27mins, just ahead of Nathan Lawson M21 27.38mins and 3rd placed Duncan Birtwistle M21 31.24mins.
The club is planning more events but entry will be limited to Octavian Droober club members. However, there are many opportunities for everyone to experience this adventure sport at the many Country Parks around the area. Trails of varying lengths from 1- 6km, called Permanent Orienteering Courses (POCs) have been introduced in 10 locations around Coventry, Warwickshire and Daventry, Northamptonshire. It is a great way to discover our lovely parks in a socially distanced way. Searching and locating the checkpoint posts placed around the parks, using specially drawn maps, a bit like a treasure hunt, is a great way to exercise and get fit outdoors in the fresh air.
29th Sept 2020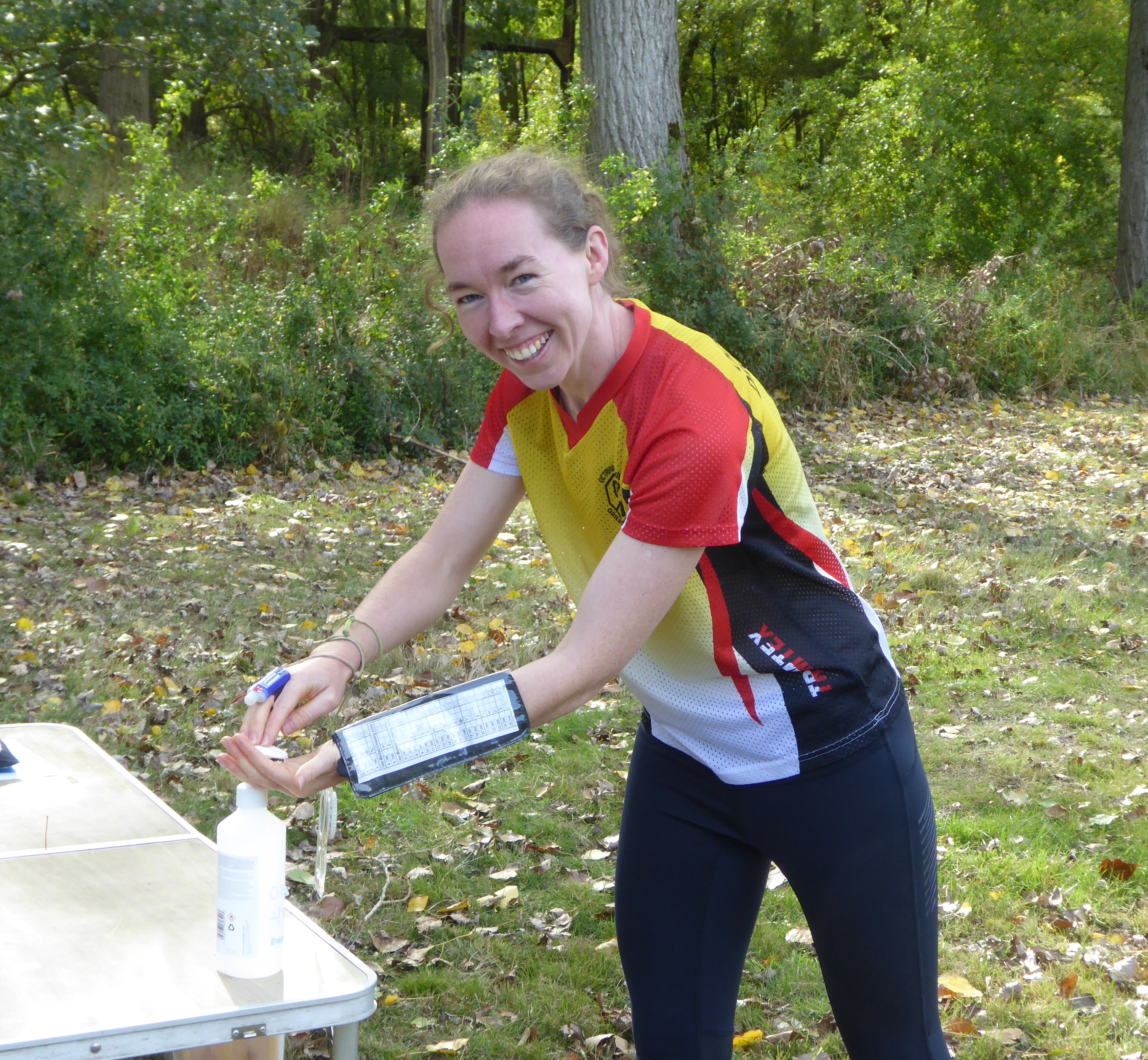 Kirsten preparing to start.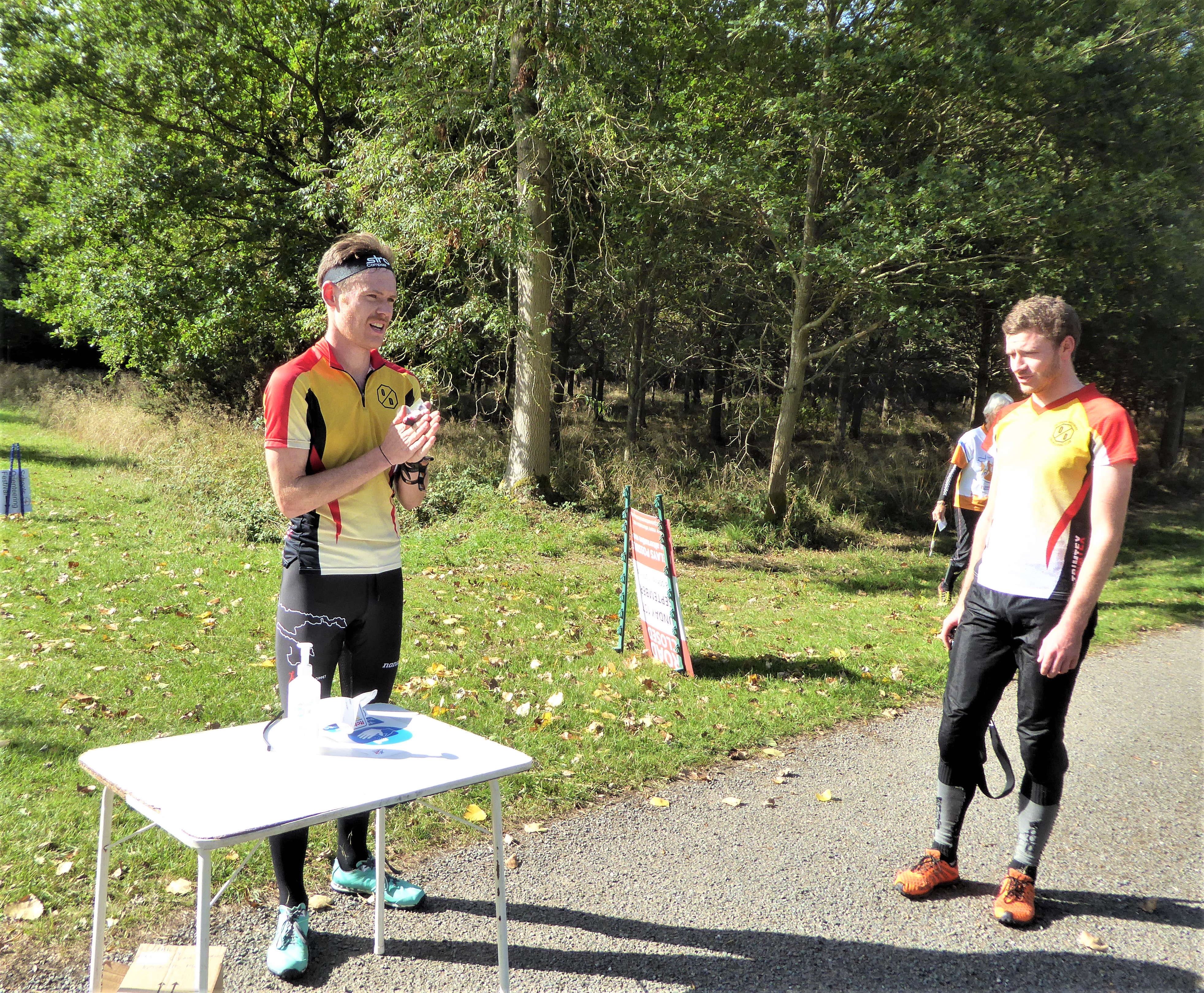 Will and Duncan preparing to start