COVENTRY HOSTS MAJOR SPORTING EVENT
To celebrate Coventry European City of Sport 2019 Octavian Droobers Orienteering Club staged a well attended and received national Coventry Weekend of Orienteering.
On Saturday 8 June at the University of Warwick with assembly in the
brand new University Sports Centre nearly 300 runners competed in the two sprint races around the campus. The club welcomed orienteers from all around the UK and Europe with the youngest competitor 6 years old and the oldest 86. The steady rain did not deter and all enjoyed the morning and afternoon races planned by Anne Straube.
On the following bright and sunny day the arena village was at Whitefriars Pocket Park in the centre of Coventry and nearly 400 runners took part in the Urban City race. We welcomed 45 entries on the day. Octavian Droobers were pleased to receive a grant given by Coventry City Council towards the running of the Urban race. The complex nature of the city with its extensive renovation and construction programme meant there were constant changes to the map and planning of the excellent courses by Bruce Bryant.
Octavian Droobers events organisers Phil Kirk and Keith Willdig received many compliments from attendees that have been conveyed to the huge team of club member helpers and to the main supporters University of Warwick and Coventry City Council. The club is now preparing another major national event 'Coventry Urban European City Race' to coincide with Coventry's UK City of Culture 2021.
Excellent Sprint Races results from club members included Max Straube-Roth M10 who was overall winner of the M12 class after completing both sprint 1 and 2 races and newcomer Fin Prince was 3rd. Other class results: M16 - Jacob Oxtoby was 1st overall, Eoin Hankinson 2nd , David Knott 3rd and Matt Bambrook 4th.. M18 class 1st Felix Lunn, M20 1st Sam Leadley, M21 2nd Duncan Birtwistle, M35 5th Mark Cummings, M40 1st Alistair Powell and 2nd Mykyta Chubynsky, M45 4th Rob Bambrook, M50 4th Chris McCartney and 7th Mark Rookledge, M55 2nd David Lawson, M60 4th Barry Elkington, M70 7th Mike Hampton, M75 1st Peter Carey. W14 4th Josie Smart and 5th Isla Prince, W16 2nd Florence Lunn, W21 2nd Sophie Kirk, W40 4th Oksana Trushkevych, W45 2nd Michelle Oxtoby, W50 7th Joanne Leigh, W55 5th Jill Emmerson and 6th Liz Phillips, W70 6th Karin Kirk and 7th Sue Hallett.
Top Urban City results from OD members: Open Women class 5th Nadine Wright, Hypervet Men 1st Peter Carey, Hypervet Women 4th Sue Bicknell, Junior Men 1st Jacob Oxtoby, 2nd Eoin Hankinson and 3rd Matthew Bambrook, Junior Women 3rd Florence Lunn and 6th Tabitha Lunn, Ultravet women 5th Sheila Carey, Veteran Men 3rd Alistair Landels, Veteran Women 2nd Anne Straube and 4th Lesley Ross, Young Junior Men 2nd Max Straube-Roth, 4th Rupert Powell, 6th Rhys Caie and 7th Edward Powell, Young Junior Women 2nd Stephanie Pikhurko, Explorer city 1st Oleg Pikhurko and 4th Erin Weatherstone.
At the World Cup in Helsinki, Finland, Will Gardner was the fastest Brit on the long 13.4km course taking 1.56.52mins to come 43rd in the field of 127 behind Swedish winner Gustav Bergman's time of 1.42.38mins. On the middle distance 5.9km course he was placed 61st out of 136 entrants.
11th June 2019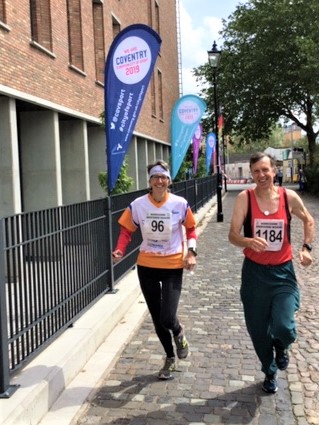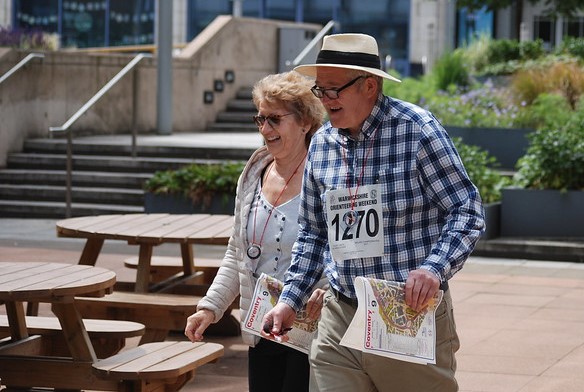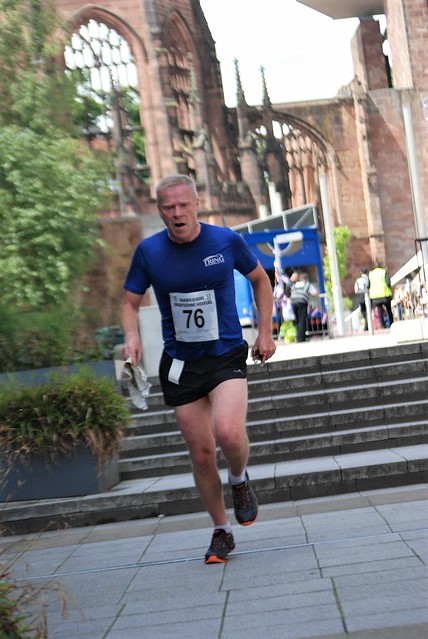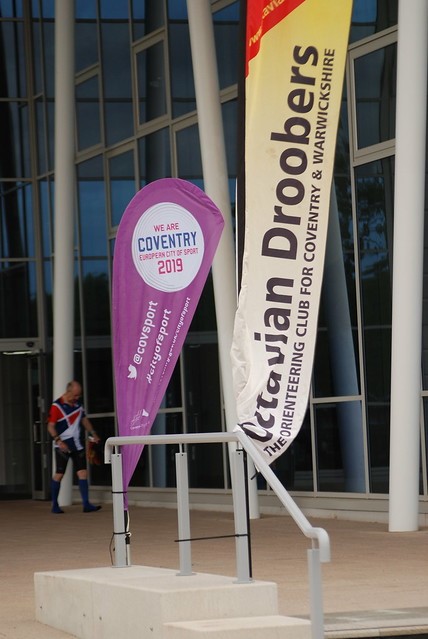 photos - Steve Rush