WEST MIDLANDS LEAGUE

Octavian Droobers, leading West Midlands Club, performed well at the Shoal Hill race near Cannock, organised by Walton Chasers. Kin Kwan Kwok M21 was the fastest runner on the Blue 6.7km course taking 57.48mins and Oliver Flippance M16 was the top junior and came 3rd on the same course in 58.15mins. Alistair Landels M50 was 2nd on the Brown 9.7km course in 68.07mins navigating and climbing 170 metres through woods and crossing open areas. Another 2nd place was bagged by Bruce Bryant M60 on the Green 4.8km course in 52.02mins only 17 seconds behind the winner from Manchester.
Junior girls Florence and Tabitha Lunn W14 were 1st and 2nd 40.15mins and 55.26mins on the Light Green 3.7km course and Juniors boys Max Straube-Roth M10 2nd in 21.05mins and Henry Jeffries M12 was 3rd in 23.57mins on the 2.2km Yellow course.
New Beechenhurst, Forest of Dean, attracted runners from a wide area and Lesley Ross W50 was top woman on the 6.9km course with 230 metres of climb, in 67.26mins. On previous dayat the Urban Race around Ross on Wye, Lesley had a good run on the Women's Veteran course with a 3rd place 44.56mins.
Borough Hill, Daventry, fortunately was dry, and organiser Tom Jeffries, welcomed several newcomers to the second of the Wednesday Summer Evening events. On the easiest course Anna Johnson W10 was 1st, 12.48mins, and Nellie Rendall W10 2nd in 17.42mins.
Zak Johnson M12 won the Yellow 2km course in 16.09mins and Adam Rickart M21 was 2nd in 20.10mins. John Rendall M40 had a fast run on the Orange 2.9km course taking 22.07mins ahead of Joe Quinney M14 25.10mins. On the Green 3.7km course Juliette Soulard W45 took 38.54mins to win and Paul Quinney M45 was 2nd in 42.58mins. Alistair Landels M50 was first on the Blue 5.1km course in 31mins and Aleksandrs Ivanovs was 2nd in 37.43mins.
8th May 2018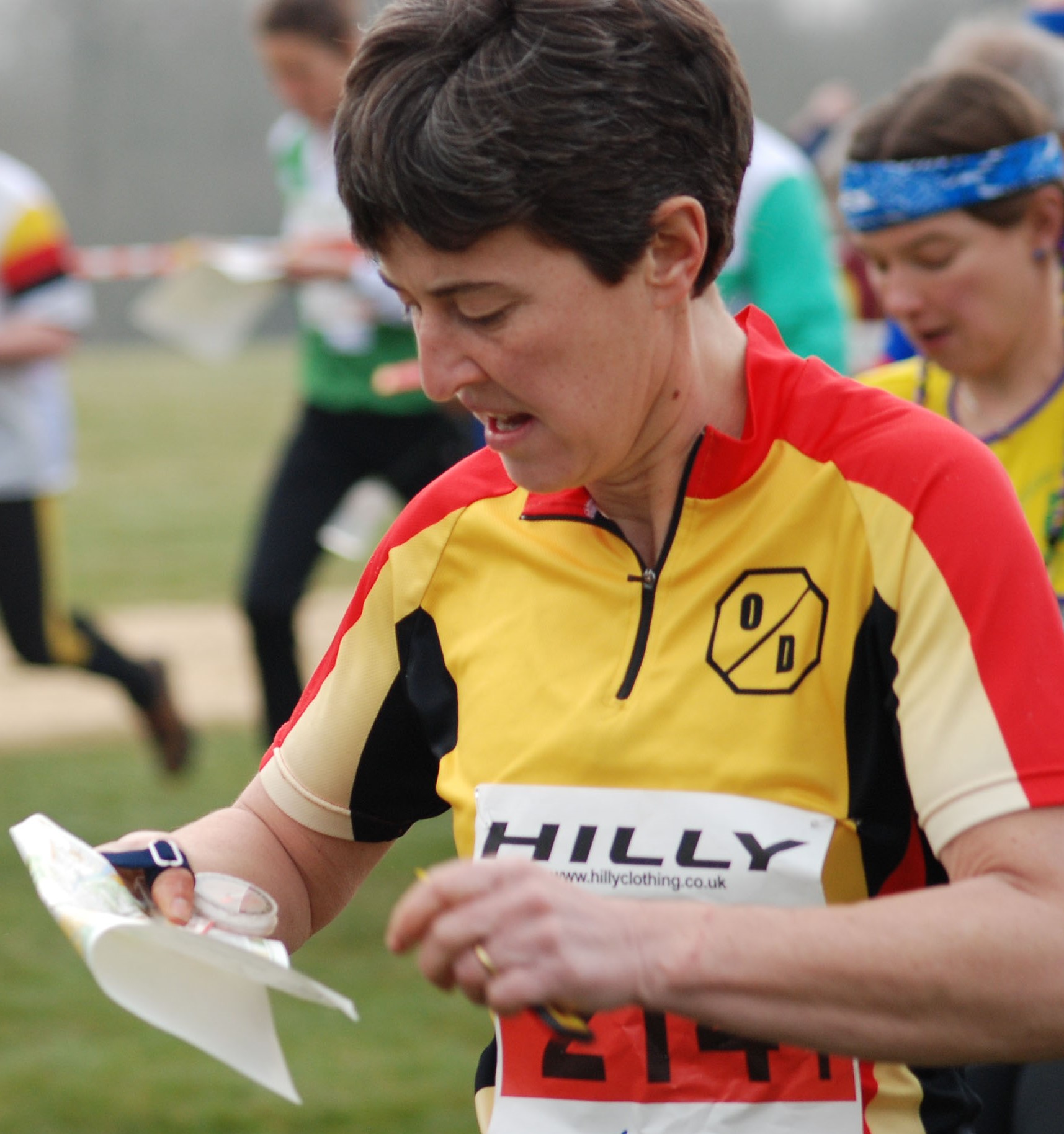 Lesley Ross