WEST MIDLAND CHAMPIONS
At Sutton Park, the annual West Midlands championships event, incorporating the W. Midlands League, was organised by Kerrie Flippance and volunteers from Octavian Droobers Orienteering Club welcomed 240 competitors from all over the midlands.
As current league leaders, club members turned out in large numbers to battle for positions. Fifteen juniors and seniors won titles at the great park and woodlands venue in Sutton Coldfield.
West Midlands Champions
OD juniors were very successful and Tilly Flippance was W10 champion taking 45.52mins on the 2.75km Yellow course, other junior winners were: M12 champion Finlay Flippance, 43.59mins and W12 Josie Smart 73.29mins on the 3.5km Orange course, M14 Jacob Oxtoby 28.50mins and W14 Pippa Smart 42.12mins on the Light Green 3.4km course, M16 Felix Lunn 36.34mins on the 4.9km Green course, M18 Sam Leadley 50.02mins on the 6.3km Blue course.
Senior winners were: Sophie Kirk W21 champion taking 52.59mins on the Blue 6.3km course; Alistair Powell M35 champion 65.09mins on the 8km Brown course; M45 Tom Jeffries 58.02mins on the 6.3km Blue course; W40 Anne Straube 38.35mins, W45 Juliette Soulard 49.31mins and W50 Liz Phillips 47.17mins all on the 4.9km Green course; M70 Peter Carey 34.30mins and W70 Karin Kirk 45.33mins on the 3km Short Green course.
Coombe Country Park
The event planned at Coombe Country by Michelle Oxtoby and family, had three courses, a short Yellow and two score courses. Several newcomers and beginners enjoyed the challenges with juniors using them to train for the upcoming British School Championships, and Warwick University Students for the British University Championships.
Top 3 runners on the Yellow course was first timers: Jon Powis M21 taking only 13.10mins, Harry Bailey M12 21.26mins and Matthew Parker M21 22.04mins. On the score course, find as many controls as you can in 45 minutes, Felix Lunn found 34 and scored 340 points taking 35.30mins, David Leadley M50 2nd 340 points in 36.43mins and Sam Leadley M18 3rd 340 points taking 36.47mins. Anne Straube W40 won the odds and evens score race in 38.21mins scoring 290 points, 2nd Bob Brandon M65 210 points and 3rd Lin Page W60 180 points.
National Interclub League
With only two more races to go from the 20 major events scheduled in 2017 and staged throughout the UK Octavian Droobers are currently in 3rd place in the UK Orienteering League. This is an impressive achievement as there are over 100 clubs competing, Bristol are leading with 6629 points, South Yorkshire are on 6379 and OD have 6197.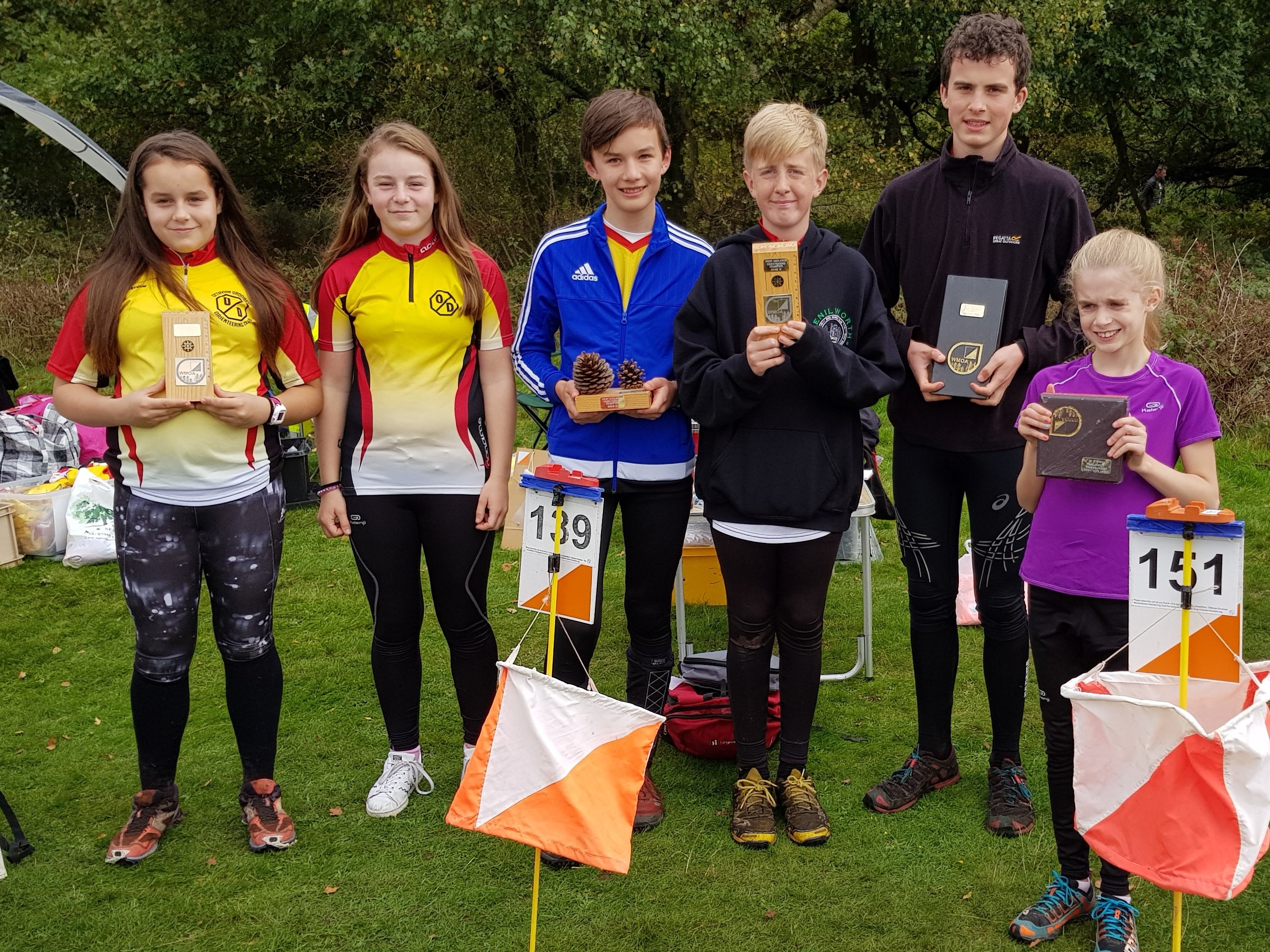 10th October 2017