Hartshill Hayes - OD Local League
OD Level D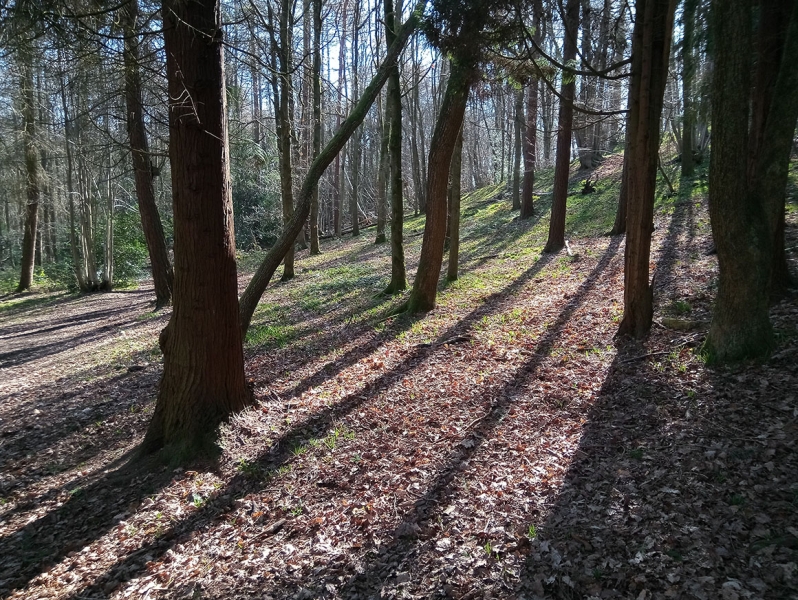 An OD Local League event at Hartshill Hayes Country Park suitable for everyone from the absolute beginner (help and advice available) to the experienced orienteer.
Hartshill Hayes Country Park is approximately 3 miles north west of Nuneaton. Approach via the B4111 from Atherstone or the B4114 from Nuneaton.
Parking: will be at the Country Park car park on Oldbury Road. Car parking: £3 Card payment only.
Parking is limited so please share transport if possible.
Long and Medium courses are full with all printed maps allocated. Short course "Late" pre-entry will remain available on Fabian4 until Thursday 21st July or until the 3 remaining maps are taken.
Late entry & EOD fees: Seniors £6, Juniors (including full-time students) £2, SI card hire (Non SIAC) £1
10 Yellow course maps will be available for Entry on the Day (EOD).
Start times from 10:30 to 11:30.
Courses:
Yellow 2.0km / 30m / 11 controls
Short 2.7km / 80m / 15 controls
Medium 4.0km / 120m / 20 controls
Long 6.2km / 200m / 27 controls
Loose control descriptions will not be available but are here if you want to print your own.
Map: 1:7500 with 5m contours by Bruce Bryant with selective revisions in 2022. Maps printed on waterproof A4 paper
Terrain: A mix of woodland, sloping down to the NE with a 70m height difference. There are many tracks and smaller paths and localized areas of interesting contour detail. Although not large, many areas are quite runnable making it one of OD's better technical areas and a nice place to go orienteering even in the summer months...
March 2022 WML Routegadget is here
Organiser / Planner: Stan and Rachel Alexander
Address
Hartshill Hayes Country Park