Kenilworth Informal MapRun
OD MapRun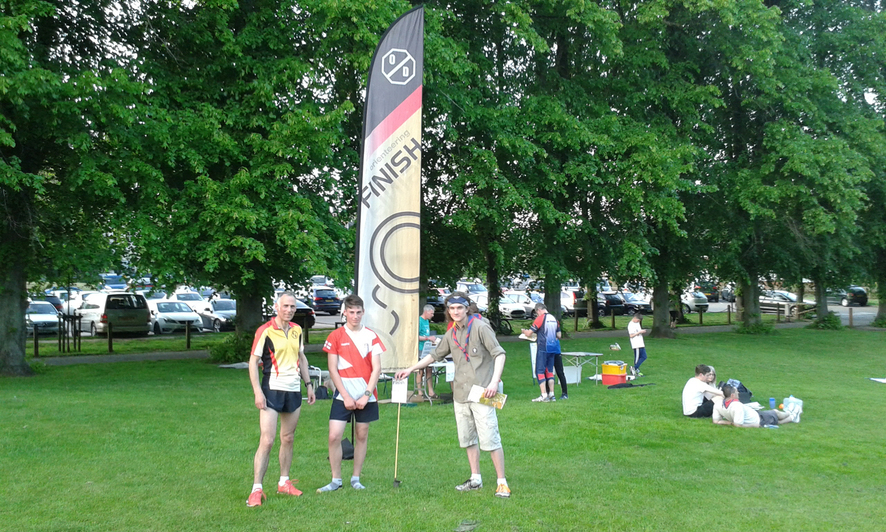 OD Local League Informal MapRun courses using the streets and parks of Kenilworth. Choice of morning or evening starts.
Venue: Castle Farm. Fishponds Road. Kenilworth. CV8 1EY.
Parking: In the last week, fencing work has started in preparation for demolishing the recreation centre. There is now only very limited parking at Castle Farm (about 15 spaces) so please share transport or consider parking elsewhere and walking to Castle Farm.
Start times: 10:30 - 11:00 or 18:00 - 18:30
Courses: The original planned finish location is no longer accessible so maps (and the MapRun upload) for all 3 courses now have a changed finish. Maps have been hand amended to show these changes...
Short: finish is now at the last control
Medium: finish at control 23 (out of 26 on the map)
Long: miss out control 33 and finish at the last control
Short 2.9 km. / 15m / 16 controls (optimum ~4.8km) (no unaccompanied Under 16's)
Medium 4.2 km / 35m / 22 controls .(optimum ~6.2km) (no unaccompanied Under 16's)
Long 6.7 km / 70m / 34 controls (optimum ~9.5km) (no unaccompanied Under 16's)
Waterproof SRA3 map for all courses. LiDAR based ISSprOM map at 1:5000 with 2.5m contours.
There are 3 spare maps for each course still available for late entry.. To reserve one of these spare maps you need to email tony.feltbower(at)yahoo.co.uk with name, club, age class, course that you want to run and whether you want a morning or evening start.
Entry fee: £2 payable on the day (with correct cash if possible).
Organiser/Planner: Tony Feltbower
Address
Castle Farm CV8 1EY.