Pooley Country Park - Tony Haw Memorial Cup Score event
OD Level D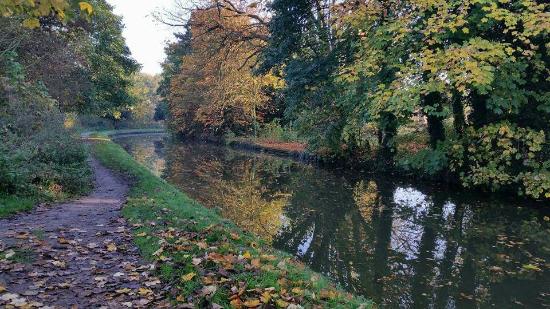 Date:
Sat, 01 Oct 2022
10:30
Venue: Pooley Country Park, Polesworth
A Saturday local Score event, the Tony Haw Memorial Cup is an annual competition with profits to Blood Cancer UK in memory of ex-Droober Tony Haw. Suitable for everyone from beginners (help and advice available) to the experienced orienteer.
Car parking: £3 (All day) Card payment only - no cash
Cafe: Open on the day from 11:00 - 15:00 Toilets are adjacent to the cafe
Start times: 10:30 - 11:30 Start: 300m Finish: adjacent to the car park
Pre-entry will be on Fabian4
Normal entry fees: Seniors £5, Juniors (including full-time students) £1, SI card hire (Non SIAC) £1
Late entry fees: Seniors £6, Juniors (including full-time students) £2, SI card hire (Non SIAC) £1
Normal entries close on Sunday 25th September. Fabian4 "late" entry after this date (until Thursday29th September) will be subject to limited map availability.
SI punching (SIAC enabled).
Course: 45 minute "2-part" score course.
Collect controls in any order starting with Part 1
You can change to Part 2 whenever you want but cannot change back to Part 1
An accidental punch from the wrong part will be ignored...
10 points per control / -10 points per minute late. Don't be late!
Any Juniors doing the score should be capable of completing at least an Orange course and any younger than M/W14 must be accompanied by an adult at all times.
Map: 1::7500 with 5m contours, Double-sided A4, Symbols: ISOM 2017-2
Text descriptions on the map. Loose control descriptions will not be available - please print your own if you want pictorial descriptions.
Planner - Keith Willdig.

Address
Pooley Country Park