Club Kit
The club has a distinctive kit made up of:
The junior top, in junior sizes and with the name of the owner printed on the front. The junior top is available through Debbie Morse (see Droober magazine for contact details).
Two forms of the adult top, one a tight fitting stretch fabric (Noname Combat) and the other a mesh based (Noname O-Top). These are both short sleeved.
A club jacket, suitable for running.
New Adult tops - Noname Combat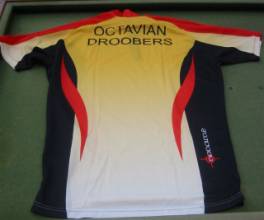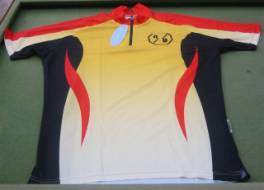 The Noname Combat tops are currently available in sizes S, M L, and XL for £30 each. These are a very snug fit (XL is about 36" chest) There is currently no stock of the Noname mesh O-Top.
Running Jackets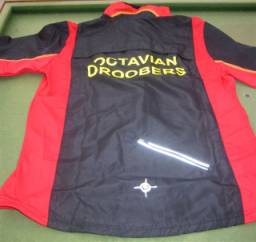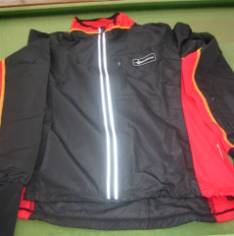 The Noname Running Jackets are currently available in sizes M, L and XXL for £42 each. These are also a very snug fit (XL is about 36" chest).
The kit is available from Liz and Graham Urquhart, email This email address is being protected from spambots. You need JavaScript enabled to view it. . As time goes by, some sizes have sold out. If we don't have a suitable size for you we will put you on the next order. The cost of the tops depends on the order size and the strength of the £, so we need to get quite a few pre-orders for each new purchase. We can arrange with you to view/try for size at mutually convenient events, or we can mail out for approval.
Older items
The shop has, over the years, stocked 2 previous types of club top which are still in use; a white one with vertical colour stripes, and a red and black one. We still have a range of sizes (at Half Price - £13) of the loose style white club tops. Until recently we could provide them in all sizes from age 10 to XL and in either long or short sleeves. Fortunately (or unfortunately) the range is now being eroded by the bargain hunters taking advantage of the clear out, so please call soon if you want to see if we have your size. Remember the sizes are quite different from the new kit!
White tops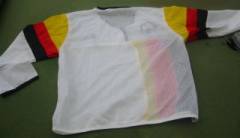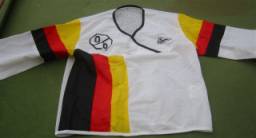 The white tops are currently available in sizes 130cm, 150cm XS, M and L for £13 each, mostly short sleeved.
Old Red Tops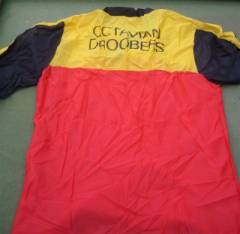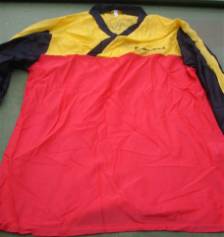 The red tops are currently available in size 4 for £10 each.
We are particularly keen for you to benefit from the fine range of old and even older club kit, sweatshirts and so on, as it is not doing much good in our garage! Many of you probably don't know that we also still have some club leggings in stock, black with yellow side-stripe? Or that we have club baseball caps with the OD badge? Beautiful quality T-shirts and sweatshirts in red or yellow? (Ask Mike Hampton how long he's had his…)
Odds and ends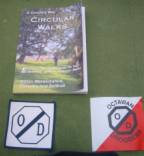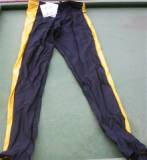 Sweatshirts and T shirts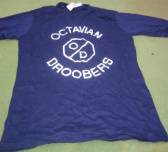 Second-hand exchange
Finally, there is also a growing stock of donated second hand items, mostly O-shoes in smaller sizes, which could save somebody a bit of money, or be suitable for a fast growing junior. Also feel free to donate serviceable but unwanted equipment. Contact This email address is being protected from spambots. You need JavaScript enabled to view it. for more details.
Other orienteering equipment
The shop no longer stocks other essential orienteering equipment (compasses, whistles, pens, gaiters, etc….) as these are easily obtainable from specialist suppliers by mail order, on the web or at larger events.
Specialist suppliers include:


e-Cards
You may also wish to obtain electronic cards (e-cards), rather than hire them at each event. The club shop does not stock these. Emit cards are available from EMIT UK http://www.emituk.com/ . SportIdent cards are available from SportIdent UK http://www.sportident.co.uk/sicard/sicard_home.php .
Contact This email address is being protected from spambots. You need JavaScript enabled to view it. if you are having difficulty choosing or obtaining e-cards.