Hartshill Hayes - WML
OD Level C WML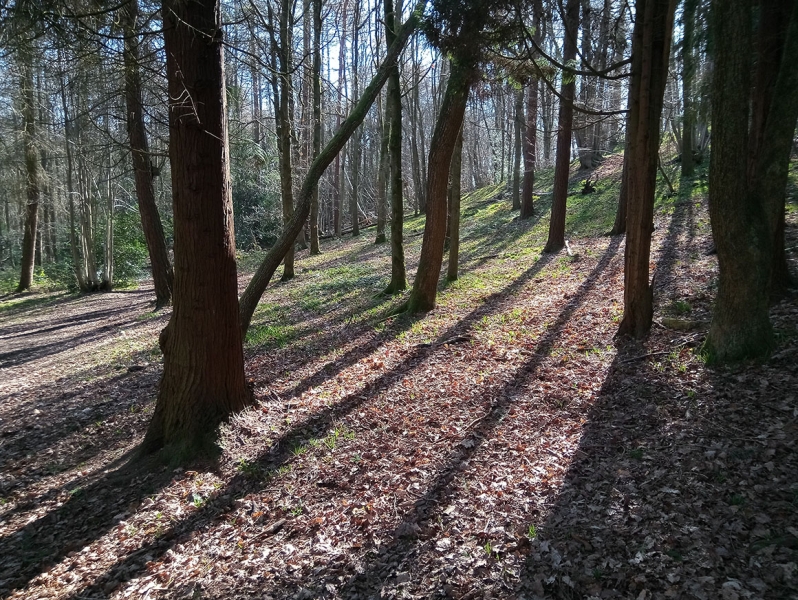 Date:
Sun, 13 Mar 2022
10:30
A Regional (and WMOA League) event at Hartshill Hayes, incorporating an Yvette Baker Qualifying Round.
Final details can be downloaded here (v2 10/03/22)
Hartshill Hayes Country Park is approximately 3 miles north west of Nuneaton. Approach via the B4111 from Atherstone or the B4114 from Nuneaton.
Parking is at Michael Drayton Junior School. CV10 0LU. OS Grid Ref: SP 32504 94016.
Parking is limited so please share transport if possible.
Initially vehicle access to the school playground is from Church Road (& coach outside in the turning circle).
When the playground is full, later arrivals will be sent via Oldbury Road and The Woodlands to the school's staff parking at the rear of the school.
No dogs allowed in the school grounds
Pre-entries are now closed but a very limited supply of maps will be available for Entry on the Day (EOD). Most courses will have just 4 maps available on a first-come, first-served basis from about 10am... Blue & Green will have 8 maps & Short Green 10 maps available.
EOD entry fees: Seniors £12 (non-BOF £14). Juniors £4. SI card hire £1. (non-SIAC)
Start times from 10.30 to 12.30. Your chosen start block is displayed on Fabian4
Courses: White, Yellow, Orange, Light Green, Short Green, Green, Blue and Brown.
Map: 1::7500 with 5m contours by Bruce Bryant with selective revisions in 2022. Maps printed on waterproof A4 paper
Terrain: A mix of woodland, sloping down to the NE with a 70m height difference. There are many tracks and smaller paths and localized areas of interesting contour detail. Although not large, many areas are quite runnable - see photo below - making it one of OD's better technical areas and a nice place to go orienteering..
February 2020 WML Routegadget is here
Final course info (straight line distance and climb):
Brown: 7.9km / 310m / 30 controls (Double-sided map)
Blue: 6.3km / 230m / 27 controls (Double-sided map)
Green: 4.6km / 165m / 22 controls (Double-sided map)
Short Green: 3.3km / 125m / 15 controls
Light Green: 3.3km / 115m / 18 controls
Orange: 2.6km / 75m / 15 controls
Yellow: 2.2km / 60m / 12 controls
White: 1.5km / 40m / 10 controls
Organisers: Bob Brandon
Planner: David Lawson
Controller: Adrian Bailey (HOC)
Address
Hartshill Hayes Country Park